《新星》 / Neonova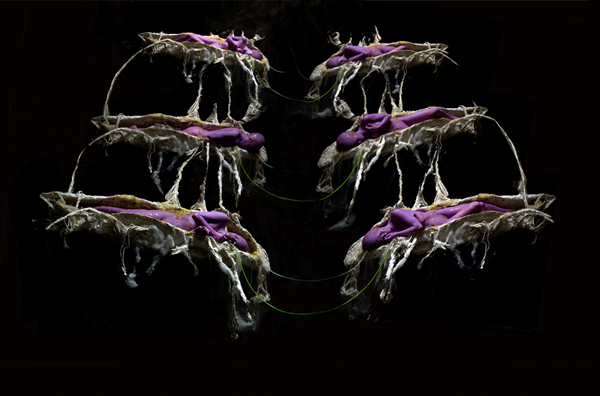 費南多‧賈西亞‧瑪密耶卡《新星》2012 8' 55"
Fernado Garcia Malmierca (Spain) Neonova, 2012, 8' 55"


「新星」建構並模擬未來人類進化。作品中,人類身材高大,背部線條明顯,頭骨特大,頂上無毛,腳趾萎縮。這或許透露自然演化邏輯。這裡的人類,皮下植入增加性能和功能性的機械。本作品回應基因操縱議題。

Neonova is a work of construction and simulation of future human evolution. Represented humans height is greater, the dorsal curve more pronounced, the skull is oversized, there is entire loss of hair and the toes are atrophied. This may indicate a natural logic of evolutionary behavior, but above all, this work, where beings carry implanted authentic subcutaneous mechanical osmosis that increase its specialization and functionality, seeks to address the issue of genetic manipulation..